We specialize in full service oil changes and quick, easy and affordable routine maintenance for your car, truck or SUV. A properly maintained vehicle experiences less wear and tear and has a longer life span!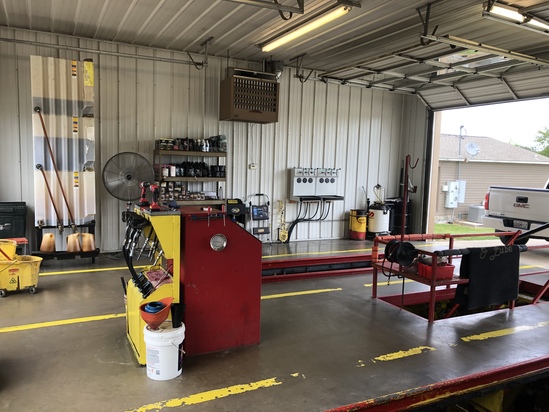 Charlie's Fast Lube - Dexter, MO
Manager: Blake
573-614-7886
Our goal is to help keep your vehicle operating at its best! That means more than just oil changes. Our trained technicians check fluids, tire pressure and perform other routine, dealer recommended vehicle maintenance that helps prevent costly auto repairs and reduces the risk of breakdowns.
Our quick service gets you back on the road and provides peace of mind!
We're a family-owned business with a history of concern for our customers, our employees and the community.
In 1980, Charlie Glueck took a leap of faith and opened his first tire and automotive shop. He named it Jackson Tire Center. Being a visionary, he realized the value of getting people in and out quickly. Therefore, he decided to add another location which became the first Charlies Fast Lube. Jump forward some 40 plus years and you have an operation that has grown to 5 tire centers, 7 fast lubes, 2 car washes and 2 storage facilities.
Charlies success came from the best customer service in town and being involved with the community. Even though he has since retired, his sons, Jason and Brian, have continued their fathers vision and work extremely hard to grow the business and make our customers their number one priority.